Alt. Art offers an extensive design and production service for custom-made frames.
With more than 20 years' experience in the world of picture framing, Alt. Art. is a landmark workshop in Olbia and northern Sardinia for customised and tailor-made picture frames.
Our Corniceria distinguishes itself by its wide selection of frames and the high-quality materials used. From classic to modern frames, from natural wooden to those with finishes, with or without passepartouts in different thicknesses and original and special fittings.
Any work of art can be enhanced with a unique frame, even the simplest one.
One of the key points at Corniceria Alt. Art. is the individual choice of frame together with the customer. The encounter with the customer is the time when we are able to meet their needs by suggesting original and often unexpected solutions, combining aesthetic taste with the need for conservation and the right economic outcome.
We have a wide selection of frames in different designs and materials allowing us to offer a variety of solutions for painted or multi-material artworks, photographs, canvases, prints and graphic arts in general, maps and any other masterpiece, document or souvenir we wish to enhance.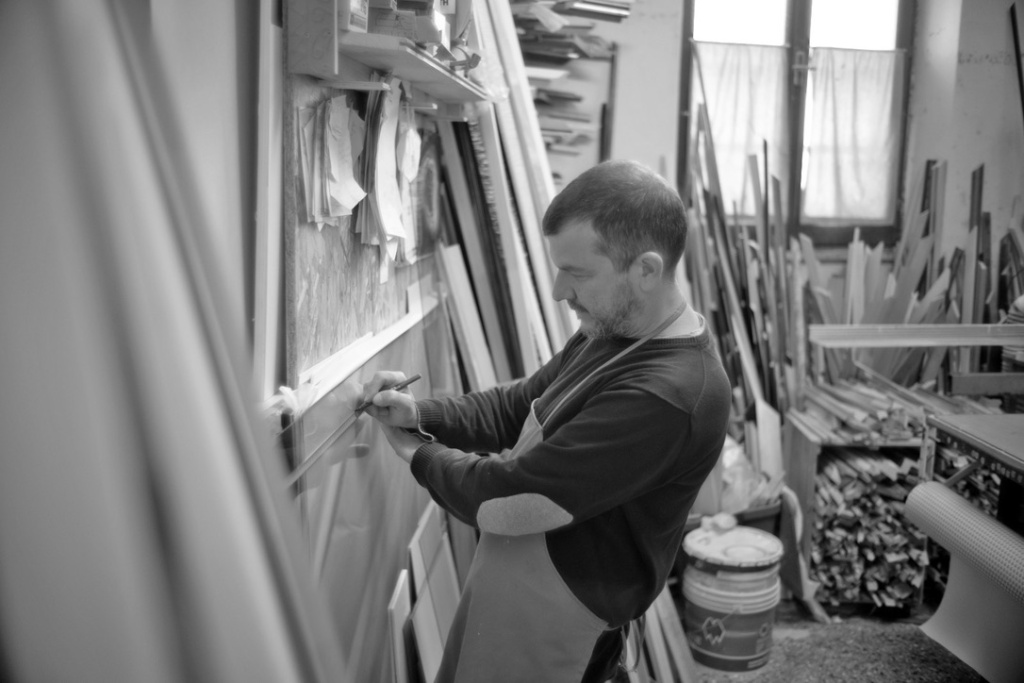 Our services:
Custom-made frames
Handcrafted frames
Gold leaf gilding
Preservation framing
Museum glass
Custom-made mirrors
Interior design consulting
Our frames are carefully selected from suppliers of high-quality materials made in Italy and are suitable for different types of homes and furnishing.
Thanks to our experience and continuous updating and comparison with fellow framers, we can propose various solutions that are up to date with contemporary trends.
Besides being a decorative element, whose function is to furnish, set and enhance works of art, a fundamental purpose of the frame is to preserve the objects stored within it.
We are committed to conservative framing, i.e. the use of specially designed framing materials to preserve works of art by counteracting the major phenomena that cause documents, prints, papers, photographs to age quickly.
For this purpose, the materials used are passepartouts and backing boards with a neutral ph, special tapes and glues, which are indispensable to slow down the yellowing of works on paper, the alteration of colours and the formation of stains due to chemical phenomena resulting from the so-called acidity of paper.
We recommend the use of so-called 'invisible' glass, which, having a very low refraction of light, makes the work more usable and protects it from UVA rays, which are mainly responsible for the discolouration of drawings and photographs.